This is a

FREE

On Demand Training.
There Are No Costs, But This Will Only Be Available Online

For A Limited Time!
The Science-Backed Secret to
Attracting & Keeping

your

Highest Value Masculine Man

as a successful woman
(This works

even if you hate online dating

and are

struggling to secure even one date

right now)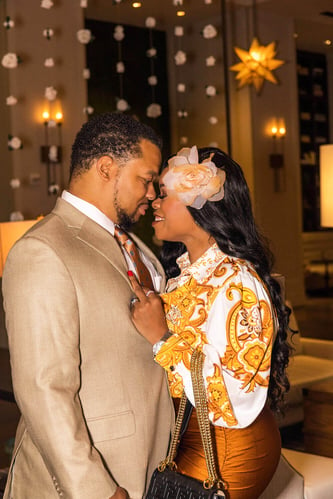 In the past 20 years
We've
helped thousands of clients through the
"D.I.V.A. Love" Methodology
To
Attract and Keep

their highest-value masculine man

Using Science-Backed techniques that work no matter your looks, age, single parent status, or size...
I put together a case study video showing exactly how we do it.
Inside this
FREE

Case Study, you'll discover:
+
The only

simple techniques based in science that trigger masculine men to crave and pursue you

– even if that

seems far-fetched or impossible

to believe right now.
+

Why complicated dating advice from untrained "experts" sabotage and delay your chances of attracting love … and... the simple "6 phases of a relationship" dating strategy we use to help clients

shatter the glass ceiling on attracting a high-value man looking to settle down.
+ How To Be A Strong Independent Woman Who Is As Confident And Successful In Her Love Life As She Is In Her Career.
+ And How To Stop Guessing At Figuring Men Out And

Learn A Formula That Attracts Top Quality Men

Who Are Looking For Commitment With Women Like You.
+ These Simple (Yet Incredibly

Powerful

And

Effective

) Tricks Will Help Any Ambitious Woman, No Matter Her Looks, Break Her Sabotaging Love Patterns And Gain More Confidence While Dating, Without Settling, Chasing Him, Or Any Sleazy "Catch Him" Tactics
+ Flip The Switch On Attracting High-Quality Options In Less Time And Learn The Single Most Effective Strategy For

Avoiding Men Who Are "Projects"

Who Waste Your Time.
+ Master Secret Dating Techniques That Make High-Value Men Crave A Second, Third And Fourth Date With You Without Relying On Dating Apps And Endless Swiping That Leads To Bad Dates And Endless Frustration.
+ Crack The Code On How To

Magnify Your Feminine Energy

And Attract The Highest Quality Man Who Can Match You At The Level You Are Doing Life.
+ Discover The One Thing That Can Instantly Turn A Man Off, Making Him Ghost You And Never Call You Again
+

Plus much more…
all available now in this free limited-time case study
This is not a magic pill. It won't work if you won't do the work or follow the expertise given.
This won't work for you if you hate all men, and prefer staying single or are so used to operating in your masculine energy that you prefer chasing men instead of attracting them.
You won't be pitched a $2,000 course at the end of the case study.
SHAY "YOUR LOVE DIVA"
Certified Love Transformer
Shay Levister is the Founder and CEO of Shay Better Coaching. She is one of the most recognized, trusted and awarded certified master love coaches in the world with over 7.41 million views and almost 1 million followers on social media, a love coaching + consulting practice that spans 75 countries and has helped thousands of women heal, transform into the best version of themselves and attract and keep their romantic best friend.

What Our
Satisfied Customers

Have to say!
Terms and Conditions | Privacy Policy | Disclaimer
This site is not a part of the Facebook website or Facebook Inc. Additionally, this site is not endorsed by
Facebook in any way. FACEBOOK is a trademark of FACEBOOK, Inc.

Copyright © Shay Better Coaching. All Rights Reserved.

IMPORTANT: Results and Legal Disclaimers

We don't believe in seduction tricks programs. We believe in hard work, adding value and serving others. And that's what our programs are designed to help you do. As stated by law, we can not and do not make any guarantees about your own ability to get results or attract love with our ideas, information, programs or strategies. We don't know you and, besides, your results in life are up to you. Agreed? We're here to help by giving you our greatest strategies to move you forward, faster. However, nothing on this page or any of our websites or emails is a promise or guarantee of future love. Any testimonials referenced here, or on any of our sites or emails, are simply testimony from real clients of past results, and should not be considered exact, actual or as a promise of potential results - all numbers are illustrative only. If you have questions, email support@shaybetter.com. Thanks for stopping by. Until next time, remember: You're closer than you think.